I am following this darling gal named

Jes

and she just did a post for Peep Please by dumping out the contents of her purse and invited me to do the same. I warned her that it might not be pretty. I haven't used my purse in awhile because I go to school and I just throw all my crap in my backpack. And you know how people are like, "My life is in my purse!"? Well, I am just the opposite. I have a bunch of junk. Anyway, I am caving and I am going to dump out my purse to see what's in there because I am kind of curious as well...
I will go from left to right and explain the contents...
1. A switchblade. It's not mine it's Landon's. My dad gave it to him for his birthday, it's like initiation into Manhood or something. Don't know why I have it...
2. Not one, but TWO empty wallets. The one that has the goods in it is in my car.
3. An iPod that only works if it is plugged into a dock.
4. Aruba lotion from Bath and Body Works I got in my stocking and a comb.
5. More B&BW lotion, I think that one is Sensual Amber and Brant bought it for me years ago...
6. Lifesavers, Dove Chocolate, and Five Gum. Just in case I get stranded or held up in a bank robbery, I'll have something to suck on besides my thumb.
7. One of those compatible brushes with a mirror. One of the most useful things I have ever owned.
8. A deck of cards that hasn't been opened, probably for the bank robbery again. I hear those can get pretty boring.
9. Two Nicholas Sparks books I have been meaning to read. Don't accuse me of not reading deeper literature because you know what, that is what my whole semester is, sometimes I need to drown myself in sappy romantic novels that have no deeper meanings, ok?!
10. Chap stick, Lip Gloss and lots of dimes. And I can never find them when I need them....
11. Pens and markers of which probably two work.
12. My old cell phone, sometimes I need to dig around in my contacts to find a number I don't have in my current phone.
13. A Valentine Landon made for me. :)
14. A wrap for when I sprained my MCL. Had those things everywhere.
And there you have it world, the entire contents of my purse. Half of the stuff doesn't work and the other half could be used in a bank robbery. That switch blade might come in handy as well... If you want to join in, please do!! If you do it, click this button and link up with all of us! It's so much fun!!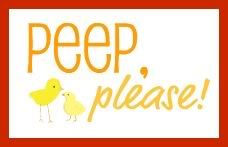 Now, here is the moment you all have been waiting for.....................
After two months of growing and pruning the beard, Landon FINALLY shaved the Monkey's Tail.
Beautiful, isn't it.